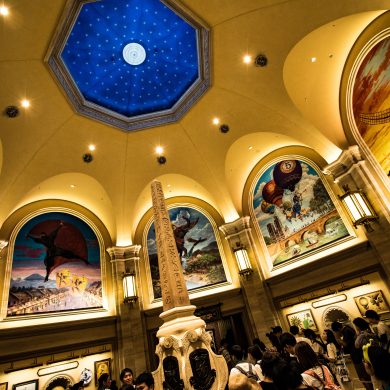 Japan's version of Soarin' might be the best yet.
Even more from OurWorlds...
Dreamworld is one of the few things & places I hold dear...
If you haven't ridden what's arguably the country's best roller-coaster in the...
Yup, you heard right – the old IMAX Theatre (currently Dreamworld Cinema)...
Recently, I decided a road trip to Australia Zoo was in order....
With theme park safety in general becoming more & more prevalent in...
Don't act like you didn't expect to see anything but expletives here...
As some of you may be aware, I am a huge fan...
Feast your eyes upon greatness, folks – the DC Rivals HyperCoaster's track...
Epic theme park
content since 2013.
OurWorlds is known for the globe's highest quality theme park film,
photo & reviews. Follow us on YouTube and Instagram
and fill your feed with wow-worthy content, delivered semi-regularly.