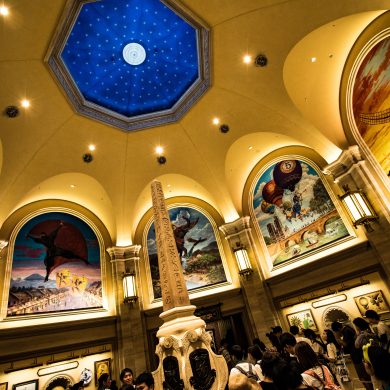 Japan's version of Soarin' might be the best yet.
Even more from OurWorlds...
Dreamworld is one of the few things & places I hold dear...
If you haven't ridden what's arguably the country's best roller-coaster in the...
Yup, you heard right – the old IMAX Theatre (currently Dreamworld Cinema)...
With theme park safety in general becoming more & more prevalent in...
Don't act like you didn't expect to see anything but expletives here...
As some of you may be aware, I am a huge fan...
Feast your eyes upon greatness, folks – the DC Rivals HyperCoaster's track...
If the penny hasn't dropped about how much Movie World's DC Rivals...
Epic theme park
content since 2013.
OurWorlds is known for the globe's highest quality theme park film,
photo & reviews. Follow us on YouTube and Instagram
and fill your feed with wow-worthy content, delivered semi-regularly.