So I constantly hear and see people saying that the Disneyland Paris Resort is probably the worst Disney destination in the world…. but why? What gives people this opinion, are they purely going off the struggles the park has faced since its inception? (I'm not going to go into the parks early years here, but there are plenty of videos online, covering it all)
Back in 2016 I had the chance to skip a day of touristy Paris activities with the rest of the family, and take the 2 hour train ride from the Gare Du Nord out to the Disneyland Paris Resort. I honestly can say, that I didn't know what to expect on my arrival, but what greeted me, caught me off guard, leaving me truly impressed.
Our day started off at the Walt Disney Studios Park, with only a few hours dedicated to this park, we had to be quite picky with the attractions we rode, trying to maximise our time in the castle park later on.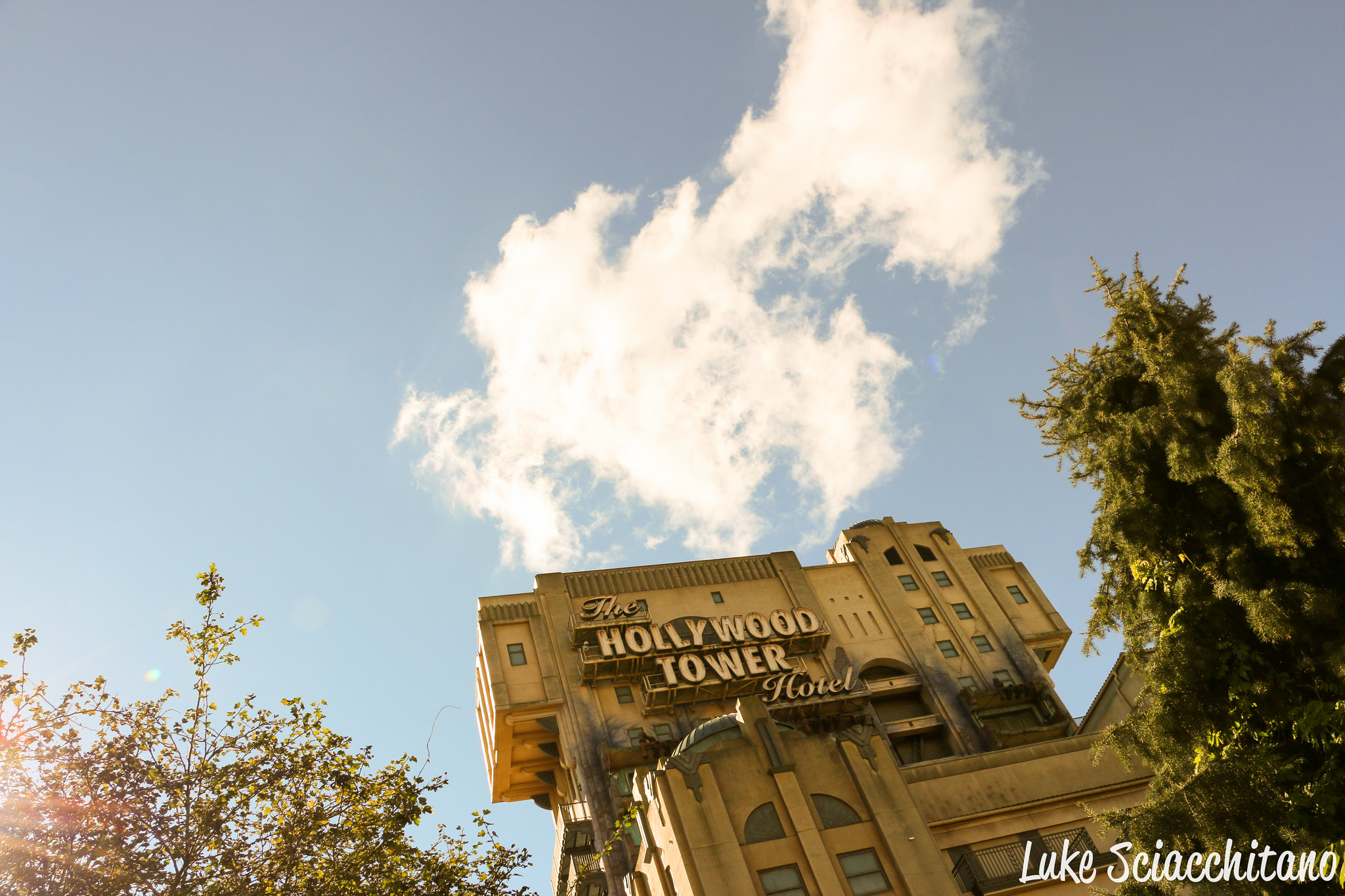 The plan was pretty simple, the attraction on the top of my list was Ratatouille: The Adventure. I had heard nothing but good things about this Disney dark ride, so I wasn't going to miss out. With a return fastpass in hand for this attraction, we headed over to do a couple of rounds on Tower of Terror (one of my favourite attractions) before jumping aboard a Soundtracker in the Rock 'n' Roller Coaster attraction.
Finally it was time to return to the Toon Studio section of the park, ready to climb aboard our ratmobile, before being "shrunk" to the size of Remi.
Shrink down to the size of Remy and duck, dive, dodge and scurry to safety in a dazzling chase across a gigantic kitchen.

Disneyland Paris Offical Website.
This attraction truly lived up to the hype for me, the blend of practical sets. With Pixar animated projection content is how all "screen based" attractions should be presented. You truly couldn't tell where the real life ended and the animation began in a lot of the scenes.
I could honestly spend a whole article just talking about this attraction, but alas, there is more to get too. Maybe later? It's fair to say, at this point of the day, this attraction was the favourite so far.
A couple of other honourable mentions go to, Rock 'n' Roller Coaster, this take on the Orlando attraction was well executed, and the Studio Tour Tram, purely for the fact that we got to experience Catastrophe Canyon. Sadly Crush's Coaster was closed during our visit, so that is still on the must do list.
Overall, this park was not as bad as I pictured, but definitely not as good as it could've been. We managed to get most attractions done within a few hours, without missing much at all. With all the recent news surrounding expansions for this gate, I have no doubt in the future it is definitely going to be a must do park.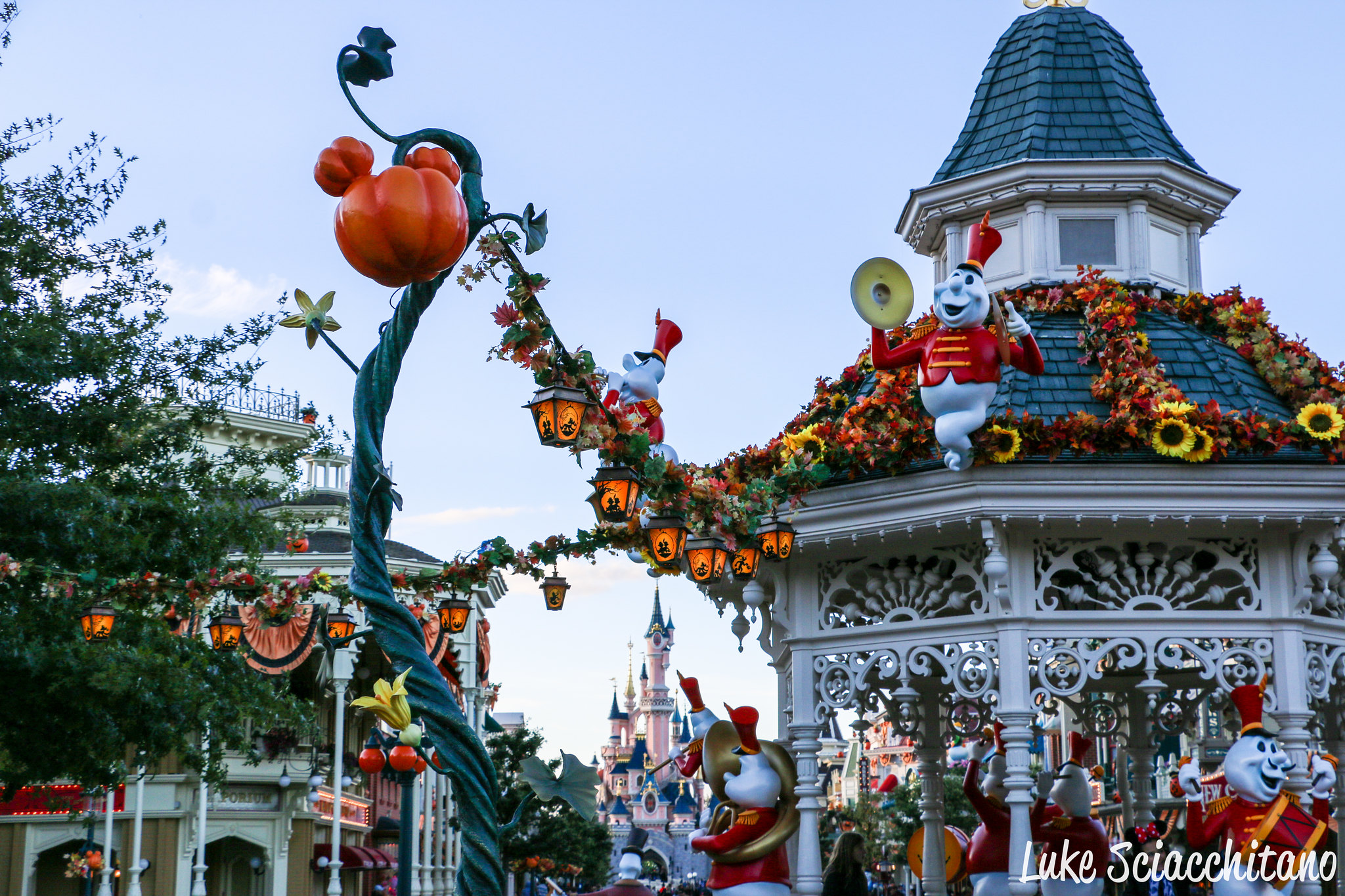 Now we get on the juicy part of the review/trip report. The castle park, Disneyland Paris. Once I first locked eyes with the facade of the Disneyland Hotel, I was blown away by the sheer scale of the building, it was at this point, only a small sign of things to come.
Walking under the train station and into Main Street is always an extremely powerful experience, but there was something about Paris's "Welcome to Jurassic Park" moment that caught me off guard, I'm not sure if it was the immersive halloween theming, or the complexity and originality of the Sleeping Beauty Castle.
The detail and scale of the Main Street area alone was something that required some time to take in and admire. Walking up towards the hub offered an opportunity to check out the detailed facades of the main street buildings, all decked out in their best halloween attire.
It was decided that we would be working anti-clockwise around the park, starting in Discoveryland. Space Mountain: Mission 2 and Buzz Lightyear Laser Blast were both on the agenda for this section of the park, with Star Tours being closed. Paris's version of Space Mountain is probably my favourite, partly due to the originality of the attraction, but it is definitely a more intense experience, speaking to the thrill seeker in me.
Advertisement
Discoveryland for me is probably one of the parks weaker lands, in terms of theming and story overall, but don't let that fool you, it is still rather impressive.
Moving around the hub, we decided that today, due to a lack of time, Fantasyland didn't really offer us an awful lot in terms of bang for buck. With that, we moved further into the park, arriving at Adventure Isle, and Pirates of the Caribbean.
This attraction without a doubt, was one of the highlights of the day for me. So far for me, this is the best iteration of Pirates, the scale in which this attraction is presented, is truly mind blowing. The queue alone was extremely immersive, and impressive, it made you forget that you were in fact, within a show building. I can't quite put my finger on exactly what it is about this attraction, that makes it far superior to the other clones around the world, but was an experience not to forget.
We spent some time exploring the rest of the highly themed Adventure Isle area, crossing huge rope bridges and ducking in and out of caves full of pirate bounty. The Adventure theme is one of my all time favourites within Disney attractions, but this was some next level S#!t.
We took a break from walking around at this point in the day, to grab a bite to eat in Cafe Hyperion, back in the Discoveryland area of the park. For most, ordering food in a theme park where few people speak English seems quite daunting, but overall we found the experience quite easy.
Following this, we grabbed a spot in the hub to watch the daily parade.
Right, back in it, with more attractions. Heading to the left, we ended up in Frontierland, ready to meet our Ghost Host, in the Phantom Manor. This attraction is again, another clone with a difference. It features a slightly different story and offers a darker experience than other Haunted Mansions around the globe. What is the same, is the extremely detailed and highly themed sets, this one is definitely a must do within this park.
At this point in the day, we had accomplished everything we set out for, with Big Thunder Railroad closed of a massive overhaul, we decided it was only fair to re do our favourites throughout the day, hitting Space Mountain far too many times, might I add.
With some time to spare before settling in for the Disney Illuminations show at the end of the night, we decided to check out some of the extra halloween experiences, including a villains stage show. The kiss good night show, also know as Disney Illuminations tied fireworks, fountains and projection together, creating a show not to forget.
Overall, my experience with the Disneyland Resort was extremely eye opening. For someone, who for years, had heard nothing but bad things about this resort, I was truly shocked that this stunning resort had been given such a bad wrap.
The cast members are polite and helpful (where they can be, given the language barrier), the attractions are incredibly themed (like what you come to expect from most Disney experiences), the Disneyland Park is incredibly beautiful, food and beverage is relatively cheap, as is the abundance of Disney merchandise.
Sure, there are some issues with the Walt Disney Studios Park, but these are currently getting addressed. Within the Disneyland (Castle Park) you are greeted with nothing but stunning theming and attention to detail. I personally but this park above the likes of the Magic Kingdom, due to simply how beautiful this park is.
If you have a chance, even just a day, you should not hesitate to attend and experience everything that Paris's Magic Kingdom has to offer. Disneyland Paris is truly a magical place, visit it, explore it, and embrace it.
Disneyland Paris Resort
Incredibly beautiful park.
Awesome twists on classic Disney clones.
Awesome Castle Fireworks show.
Most cast members speak little to no English, making some tasks a little harder.
Lacking a large amount of attractions overall.